Learn About the Different Types of Bracelets
Share
Issue Time

Aug 23,2022
Summary
Bracelets are a great way to show off your style. No matter what style you prefer, we've detailed the basics of all the different types of bracelets.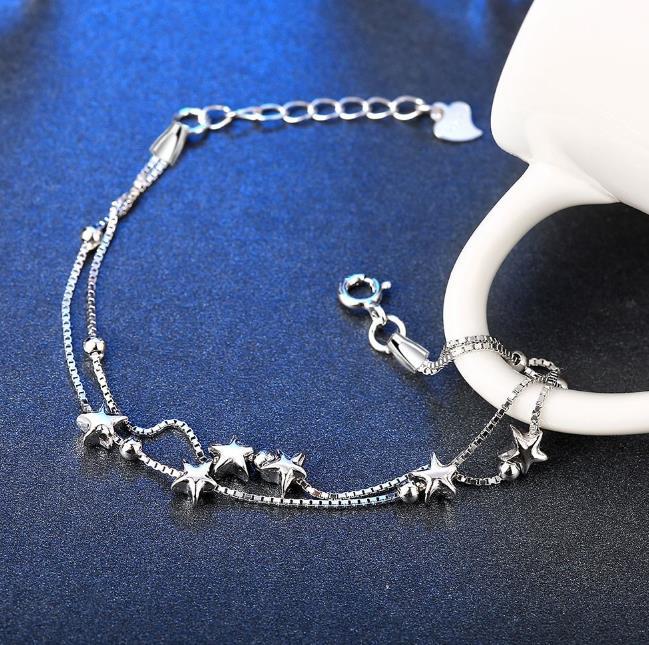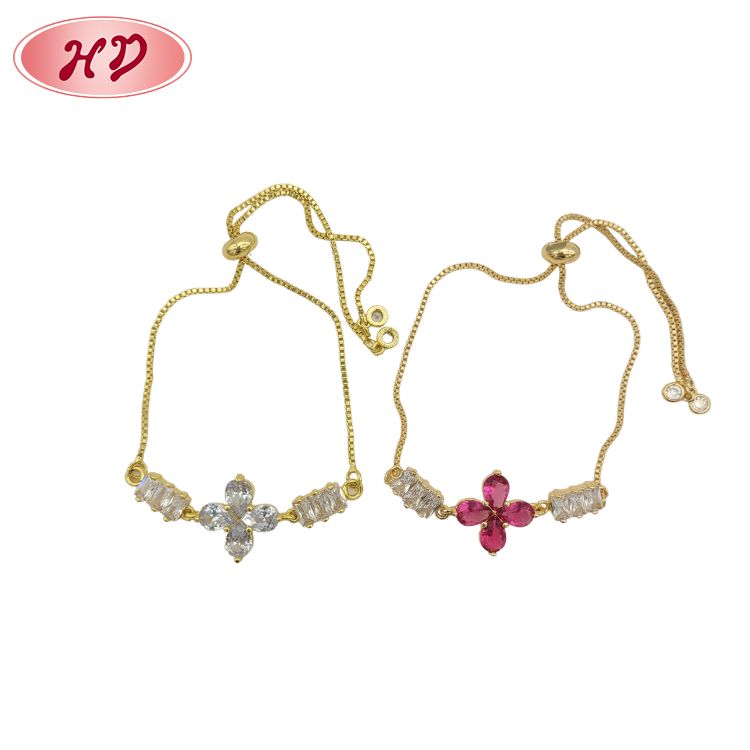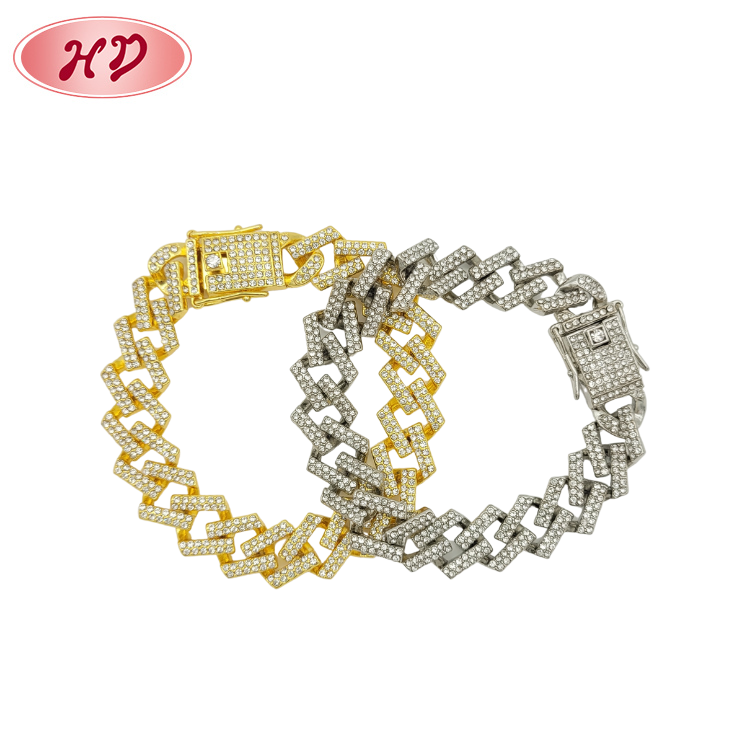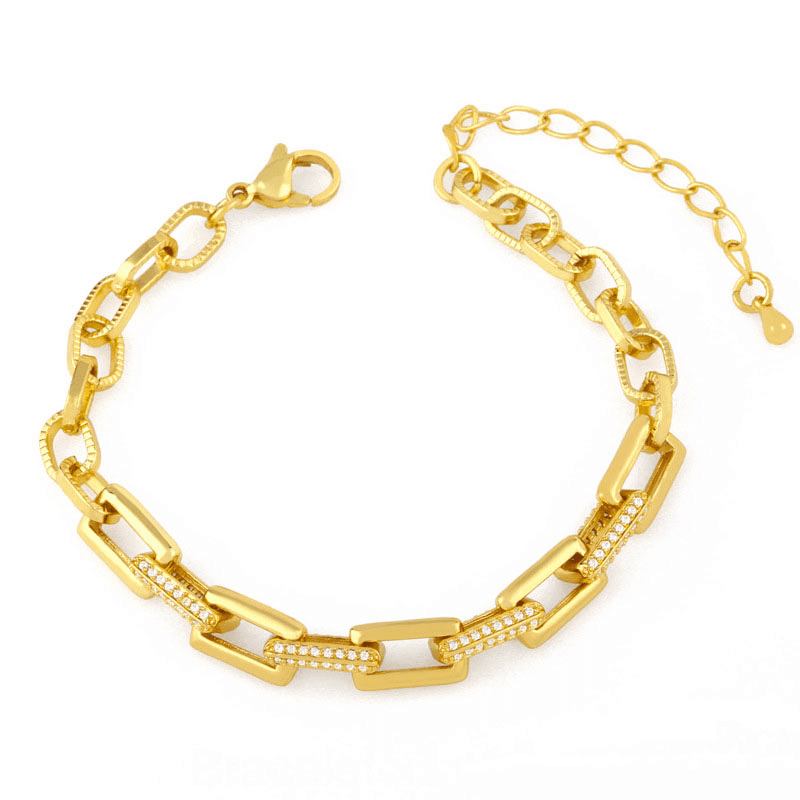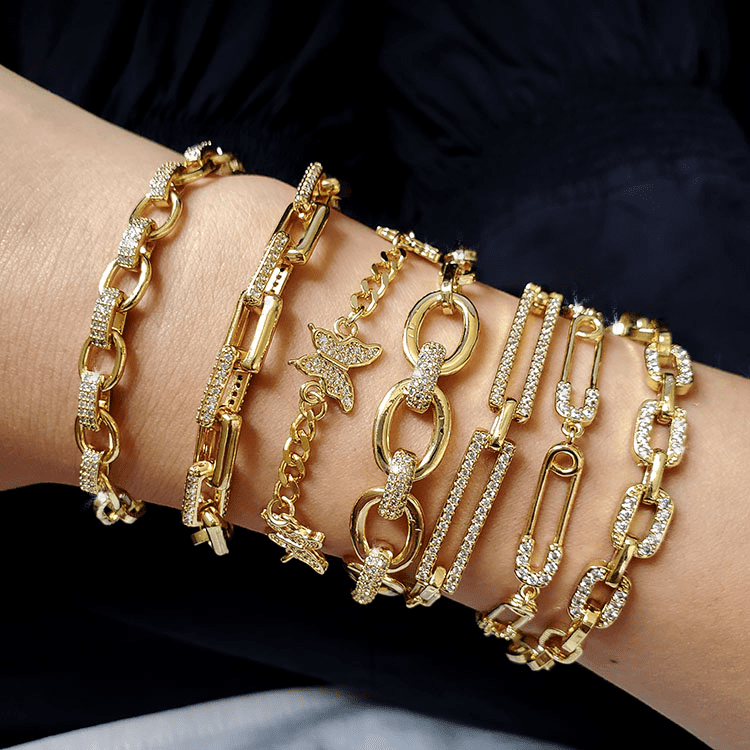 From everyday beaded bracelets to statement bracelets, bracelets are a great way to show off your style. Whether you prefer classics like tennis bracelets or pearl bracelets, or you like to mix and match for a modern, sleek look, we've detailed the basics for all the different types of bracelets.
Tennis bracelet
A timeless classic, tennis bracelets are as elegant as they are versatile. While these
bracelets
can be decorated with any type of gemstone, the most common are diamond tennis bracelets. For a simple yet edgy look, you can opt for a single tennis bracelet; however, they also look great with other bracelets.
Charm bracelet
If you like jewelry that truly reflects your personality, a bracelet might be just what you're looking for. Start with charm bracelets and customize your new jewelry staple with meaningful birthstone charms, inspirational charms, or charms commemorating a special memory. There is no wrong way to customize your bracelet with charms, which is what makes each piece so special.
Beaded bracelet
One of the most versatile types of bracelets is the beaded bracelet. From colored gemstones to sterling silver, beaded bracelets are great for stacking and can be styled to suit your tastes.
Bangle bracelet
When creating a bracelet stack, it is almost impossible not to think about the bracelet. While bracelets are known for their slim and stackable wearability, stronger bracelet styles that glide across your hand and offer a variety of options are sure to make a statement. For a minimalist look, you might consider wearing a large bracelet. Bracelets come in a variety of metals and textures and can be decorated with gemstones and diamonds for a more premium look.
Cuff bracelet
Cuff bracelets are one of the easier types of bracelets to wear and are generally not flexible, but have an opening in the bracelet that can easily slide onto your wrist with a rolling motion. Similar to cuff bracelets, cuff bracelets are available in a variety of metals and textures. Wide bangles give a bold, stylish look, while thinner bangles are perfect for everyday accessories.
Pearl bracelet
Just like tennis bracelets, pearl bracelets are a timeless and sophisticated jewelry wardrobe staple. Equally stunning when worn alone or stacked, pearl bracelets provide a timeless and sophisticated look. For a contemporary twist on an evergreen pearl bracelet, you may want to consider a more chic and contemporary design.
Link bracelet
Link bracelets provide a stylish and timeless look that can be worn with a ball gown or your favorite graphic tee. Available in a variety of metal types and link sizes and shapes, these elegantly simple bracelets provide a polished look to any outfit.
Slider bracelet
Slipper bracelets, or bolo bracelets, are defined by "sliders" along the chain of the bracelet that fits perfectly on any wrist. Arguably one of the easiest and most comfortable types of bracelets to wear, slider bracelets are available in a variety of styles.
Wrap bracelet
If you like stacking bracelets, wrap bracelets are a great way to get a similar look without wearing multiple bracelets. True to their name, wrap bracelets have a clasp that wraps around the wrist multiple times, creating a layered look with one bracelet. Known for their comfort, these bracelets are designed in a variety of different materials and textures. Many times the clasp is a key point in the design.
The above introduces different types of bracelets, if you want to customize bracelets, welcome to
contact us
.
HD Jewelry is a professional
custom fashion jewelry manufacturer
with 15 years of experience. Over the years, we have continuously improved ourselves, pursued the improvement of quality and service, and become an honest enterprise that can satisfy and rest assured customers in all aspects. Today, we have clients from all over the world and are recognized for high quality and dazzling jewelry. We allow ODM&OEM, we can make samples according to your needs and give you feedback the first time. According to the sales manager 1v1 service, the manager will make a professional plan for you, and you can get their efficient reply in this way.