How to Clean a Tennis Bracelet: Tips and Tricks?
Share
Issue Time

Sep 5,2022
Summary
Properly cleaning a tennis bracelet can keep your jewelry looking great, here are the steps to cleaning your tennis bracelet to keep it looking like new.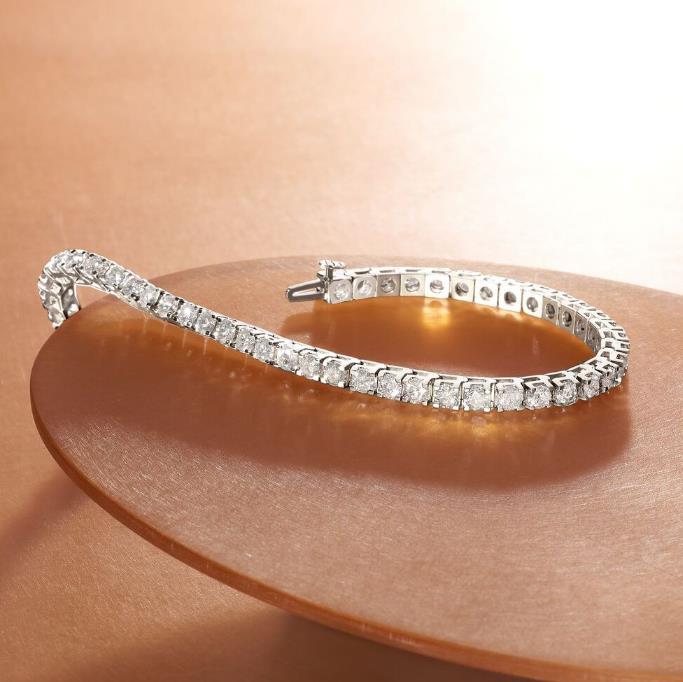 Tennis bracelets are the ultimate fashion accessory. Dazzling glitter is sure to stand out for all the right reasons and instantly upgrade even the simplest of outfits. Knowing how to clean a tennis bracelet safely may seem like a lot harder than it is. Don't let your diamond bracelet tarnish, just follow our six-step cleaning process to keep it looking like new again.
How to Clean a Tennis Bracelet
what do you need:
Fragrance Free Lotion
warm water
small shallow bowl
A soft new toothbrush or jewelry cleaning brush
mesh colander
microfiber cloth
Step 1: Fill a bowl with clean warm water, add a few drops of unscented lotion, and stir until the mixture forms bubbles. You don't need a specific amount of water, just to completely cover the bracelet.
Step 2: Place the bracelet in the mixture and use your fingers or the blunt end of a wooden skewer to move gently. This should help transfer some of the hard residues that build up on jewelry during everyday wear.
Step 3: Leave the bracelet in the mixture for 10 to 15 minutes to remove more stubborn stains.
Step 4: Remove your tennis bracelet from the mixture, place it over the bowl, and lightly rub the diamond with a toothbrush. Watch out for any loose diamonds; this process won't damage your jewelry at all, but it can push an already loose diamond out of place.
Step 5: When you're happy with how clean your jewelry is, pat it dry with an unused microfiber cloth. Be very gentle and avoid rubbing the bracelet as this can cause the cloth to catch on the paws.
Step 6: After the cleaning process is complete, pour the soap solution into the mesh strainer. This will catch any unsecured diamonds that may pop out so you can have them re-set by a professional.
How to clean a CZ bracelet -tips and tricks
Keeping your CZ tennis bracelet looking its best is so easy, right? Here are some more tips and tricks that are sure to make it sparkle.
Tip 1: It's important to use a fragrance-free wash, as fragrances are known to tarnish jewelry.
Tip 2: Avoid putting perfume, lotions, or anything that contains fragrance near jewelry. Heavy moisturizers, in particular, can lead to dirt buildup.
Tip 3: Remove jewelry before showering or cleaning the house to keep it clean longer. The chemicals used in cleaning products can quickly and significantly tarnish jewelry, so it's worth keeping them in a safe place.
The above is a brief introduction to the cleaning method of tennis bracelets. If you want to buy or customize bracelets, please
contact us
.
HD is a professional
custom fashion jewelry manufacturer
. We specialize in producing and exporting fashion accessories. We have a large number of designs and stocks. Can meet all different needs! Apart from that, our jewelry is affordable and high quality. This gives us a good reputation in this market. Most importantly we close fashion! More than 500 latest designs are produced every month.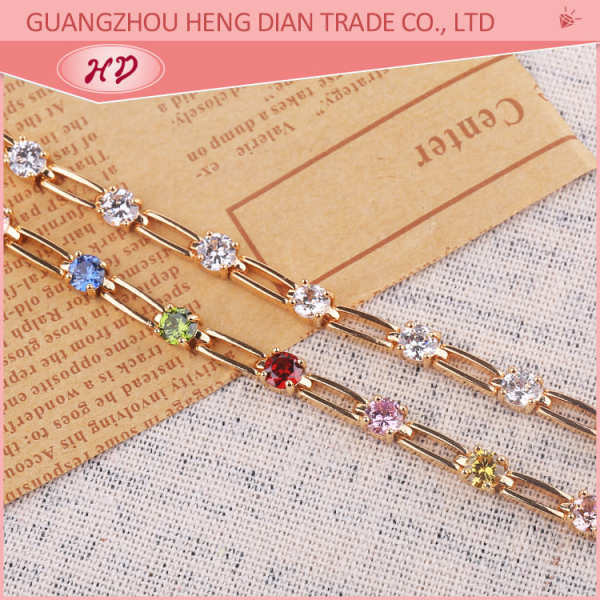 Chinese high quality cz tennis bracelet supply , yellow gold plated cz bracelets, cubic zirconia link chain design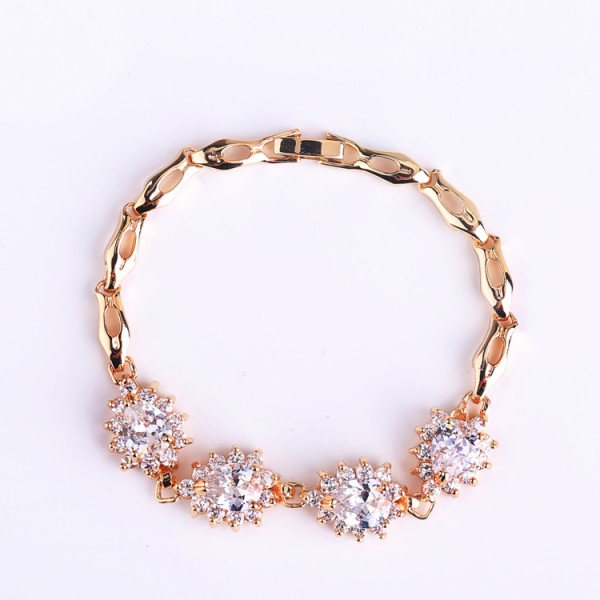 This dainty shining zircon convergent is set with AAA zircon stones that sparkle in zircon color.