4 Tips on How to Choose Cubic Zirconia Jewelry
Share
Issue Time

2022/11/09
Summary
There are many options when it comes to buying and wearing gemstone jewelry. While diamond jewelry is the choice of many, cubic zirconia jewelry is an equally beautiful but affordable alternative.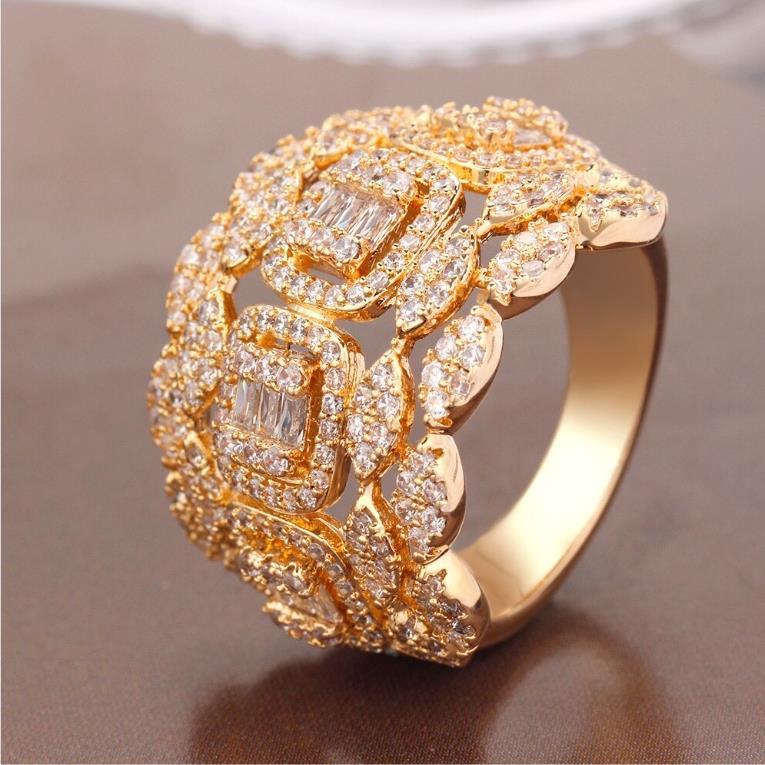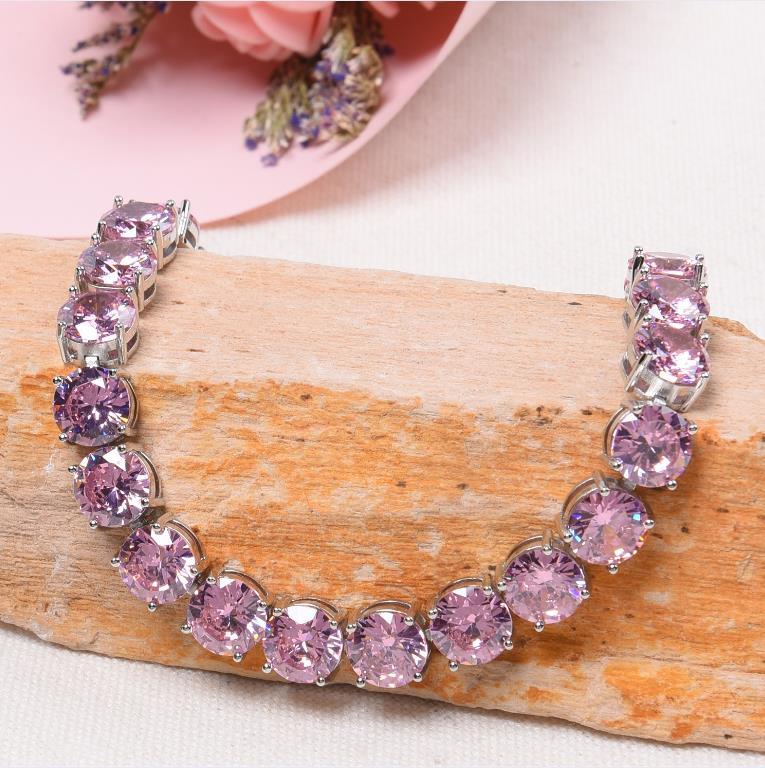 There are many options when it comes to buying and wearing gemstone jewelry. While diamond jewelry is a beloved gemstone of choice for many jewelry lovers,
cubic zirconia jewelry
is an equally beautiful but affordable alternative.
What is Cubic Zirconia?
Cubic zirconia (also known simply as CZ) is a lab-grown gemstone that closely resembles diamonds. Crystal clear cubic zirconia jewelry is scratch resistant and easy to care for. This makes them a great jewelry choice for engagement rings and fashion accessories to add to any outfit you have.
Despite some striking similarities (and their affordability), cubic zirconia gemstones are actually quite different from diamonds. You can learn more about how to differentiate between cubic zirconia and diamonds here:
Accessory jewelry is important, they can make or break your outfit. With the right jewelry, you can elevate your outfit and look stylish no matter the occasion. Buying and selecting the perfect cubic zirconia jewelry can be an overwhelming experience, but don't worry.
Here are our four tips on how to choose cubic zirconia jewelry:
1. Understand the Different Grades of Cubic Zirconia
The first thing you need to know before buying any cubic zirconia jewelry is that there are different grades to indicate the quality of the gemstone. You want to buy fine jewelry with the best gemstones, so you should research the quality of their cubic zirconia stones.
For cubic zirconia gemstones, they are graded on the same grades that are typically used for commercially manufactured diamonds. The lowest grade of cubic zirconia is A, while the highest grade is AAAAA or 5A, with excellent diamond-like clarity.
2. Consider the Type of Jewelry Metal Setting
Also, you should always consider jewelry metal settings when buying anything. You can choose gold-plated jewelry as a cubic zirconia setting, or you can choose precious metal hypoallergenic jewelry.
Electroplating jewelry on lower-quality metals such as brass or nickel is a less expensive option, but the downside is that jewelry plating tends to wear out and tends to tarnish more quickly.
On the other hand, if you're someone with sensitive skin, it's best to choose nickel-free jewelry metals like 925 sterling silver, 14k gold, or stainless steel. You should never ignore any potential jewelry allergy by choosing a cheap option.
3. Consider Jewelry Design and Occasion
Jewelry and accessories come in many different styles that can reflect and enhance your overall ensemble. This is why you should consider design and occasion when choosing accessories and jewelry.
If you like to keep things simple and understated, you can opt for classic yet sophisticated jewelry that complements your everyday wear.
Of course, you can't forget sterling silver stud earrings when we're talking about simple jewelry silver. Hypoallergenic and stylish stud earrings are the ultimate touch-up you need for an effortless fashion statement.
On the other hand, if you prefer a little more sparkle and sparkle to your outfit, you can always opt for cubic zirconia jewelry with bolder, more detailed designs. When it comes to luxury fashion accessories, these are more suitable for more formal occasions like parties or even wedding events.
4. Color of Cubic Zirconia
Next, you should consider the color of cubic zirconia, as they come in a variety of colors. While clear colorless cubic zirconia is a popular choice similar to diamonds, you can also elevate your style with more colorful CZ jewelry.
Opting for colorful CZ gemstones will add a pop of color to any outfit you wear, especially neutrals. You can pair your jewelry with colored gemstone jewelry for a more chic and interesting look. The best thing about CZ jewelry is that you can pair them with anything, so they're a great accessory to spice up any outfit.
With it, now you know how these four steps can help you choose cubic zirconia jewelry in the future. At the end of the day, it's all about how confidently you choose to wear fashion accessories.
Choosing quality jewelry means choosing a quality lifestyle. For more sparkling jewelry, please
contact us
.
HD Jewelry is a professional
custom fashion jewelry manufacturer
. We specialize in producing and exporting fashion accessories. Our products sell well all over the country and are exported to North America, South America, Southeast Asia, Africa, the Middle East and other countries and regions... We have many advantages! First of all, we have a large number of designs and inventory. Can meet a variety of different needs!