Jewelry Repair vs. Buying New: Which Is Right for You?
Share
Issue Time

Dec 7,2022
Summary
Even with the most careful approach, jewelry breakage sometimes happens. We created this guide to help you understand the pros and cons of each option and help you decide.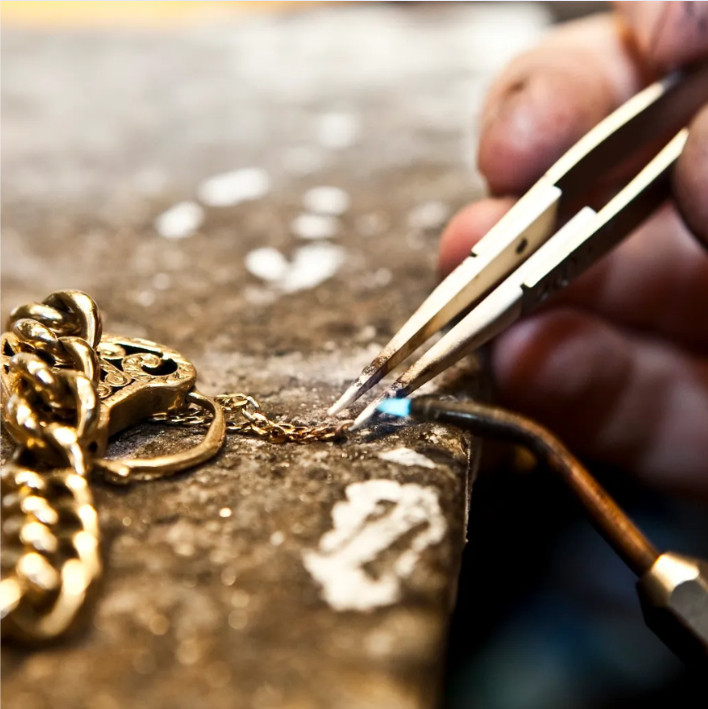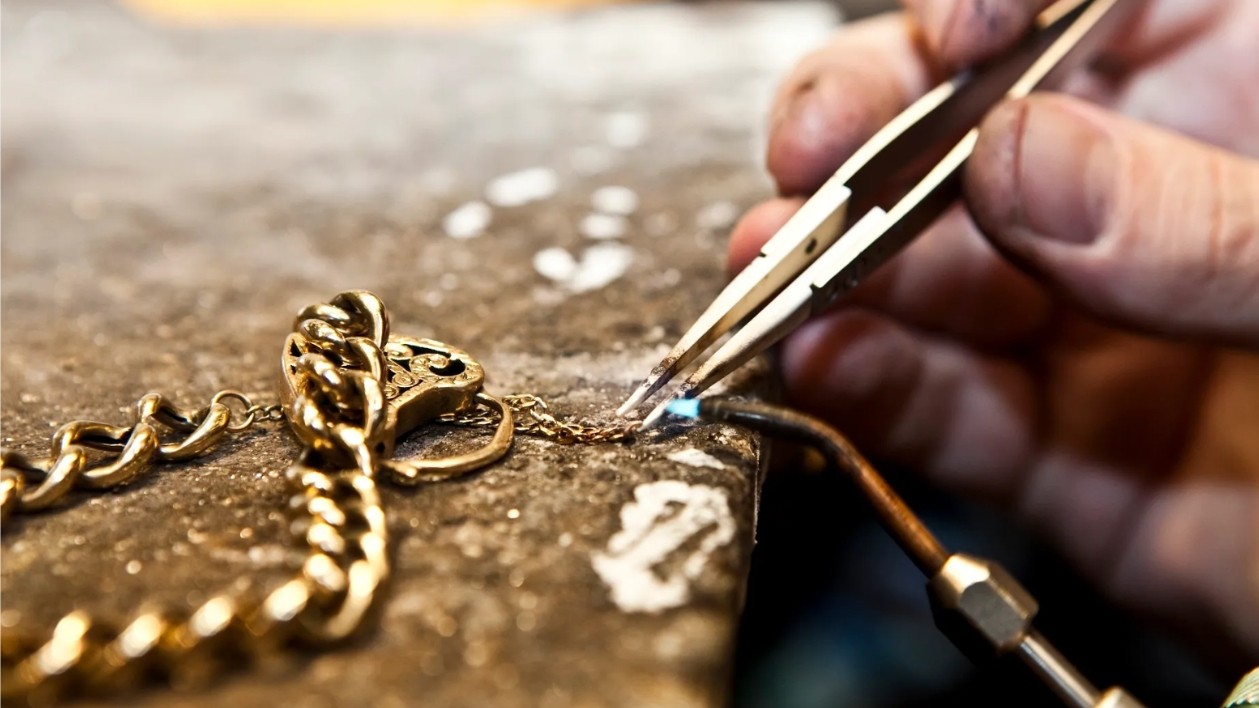 With proper care and cleaning, your jewelry can last a lifetime. However, even with the most careful approach, sometimes the unexpected happens and you are left with a broken piece of jewelry.

Unlike buying a car, jewelry doesn't lose value once it leaves the store; in fact, it often increases in value over time. However, even costume jewelry has sentimental value, making you consider whether you should seek jewelry repair, or buy new jewelry for replacement. We created this guide to help you understand the pros and cons of each option and help you decide.
Jewelry is subject to some level of wear and tear, especially those items that you wear on a daily basis. Over time, it is not uncommon for the prongs holding the stones to need repair or replacement, for the metal to be re-plated, or for the clasp to wear down and require repair.
However, some breakages are more serious, such as missing or chipped diamonds, broken ring stems, or metal damage from exposure to chemicals. While many of these issues can be mediated, you should first consider whether repairing these damaged items is what you want before proceeding.
For example, if a broken part has no sentimental value to you, you might prefer to replace it with something new. Likewise, if you attach sentimental meaning to a piece of broken jewelry, but it's not in the style you wanted, you might consider remaking it as new rather than going straight to repair.
The value of the piece is also something to consider. While you may cherish a piece of costume jewelry, the cost of restoring it may not be worth it in the end. However, a piece of high-value jewelry can be expensive or impossible to replace, making jewelry repair a better option.
Get Advice from Your Jeweler
Whenever possible, you should go back to the jeweler who sold you the piece to discuss your repair options. When purchasing, you should always ask about any warranty issues and know your jeweler's policy regarding any future repairs that may be required.
If you do not have a jeweler whose work you know and trust, and it is impossible to return to a jeweler who sold the item, look for an experienced jeweler with positive customer reviews and evidence of their past work.
If you are not satisfied with the experience or are not confident in the expertise of the first jeweler you visit, you may wish to obtain a second opinion. It is not uncommon for an inexperienced jeweler to consider a repair "impossible" and only an industry veteran can flawlessly perform your jewelry repair.
Repairs Your Jeweler Can Make
While your jeweler will want to inspect your damaged jewelry and provide you with their advice and possible quotes for repairs, some repairs are relatively common. Repair may be an option for you if your jewelry has these issues:
Broken link
The clasp that won't open or close
Loose or missing gems
Bent or cracked ring shank
Broken or thinned prongs
Discoloration
Thin ring handle
Remove scratches from metal
Change head
Polishing and refinishing
Check Your Insurance Policy
Your insurance policy may also affect your decision. For example, if your policy covers the replacement of a chipped diamond in your engagement ring, you may choose to purchase and set a new stone rather than explore the possibility of recut stones. Also, not all gemstones are suitable for recutting – with the details of your insurance policy and guidance from your jeweler, you can find the best options for your broken jewellery.
When Should You Buy New Jewelry?
If your damaged jewelry is of low value or has no sentimental value to you, you may choose to buy new jewelry rather than have it repaired. Likewise, if a piece of costume jewelry with sentimental value is damaged, it may be your better bet to purchase a similar or even identical replacement.
Depending on the materials used in the garment, repair may not be possible. While laser repair may be feasible for low-quality base metals, welding them may result in brittle seams that do not reliably extend the life of the component. However, some costume jewelry may not require welding at all, such as cheap chain necklaces that are held together with bent but not welded links - these can be repaired with minimal cost and effort.
Unfortunately, sometimes it may not be possible to restore works of emotional significance or high value. Some chipped diamonds can be recut and relocated, but this is not always an option, depending on the size and location of the inclusions. If your setting can be repaired, you can replace the diamond and pay the difference in exchange for a new diamond if your insurance does not cover the cost of the replacement.
Buy New Jewelry
If you choose not to have your jewelry repaired, for whatever reason, discuss with your jeweler the options available to restore your damaged jewelry. You can sell your jewelry or its materials to offset the cost of your next purchase.
The above briefly introduces the circumstances under which you should repair or replace new jewelry. If you want to buy new jewelry, please
contact us
.
HD jewelry company is a professional
custom jewelry manufacturer
. We specialize in jewelry for more than 15 years, we have brass earrings, bracelets, necklaces and other jewelry made of AAA cubic zirconia and brass, we have been improving ourselves for many years, pursuing the improvement of quality and service, and being honest A company that makes customers satisfied and assured in every way. Today, we have clients from all over the world and are known for high quality and dazzling jewellery.