10 Things You Must Know About Cubic Zirconia Jewelry
Share
Issue Time

Dec 15,2022
Summary
Below we bring you a must-read list before buying cubic zirconia. Here is a list of ten things you must know about cubic zirconia jewelry.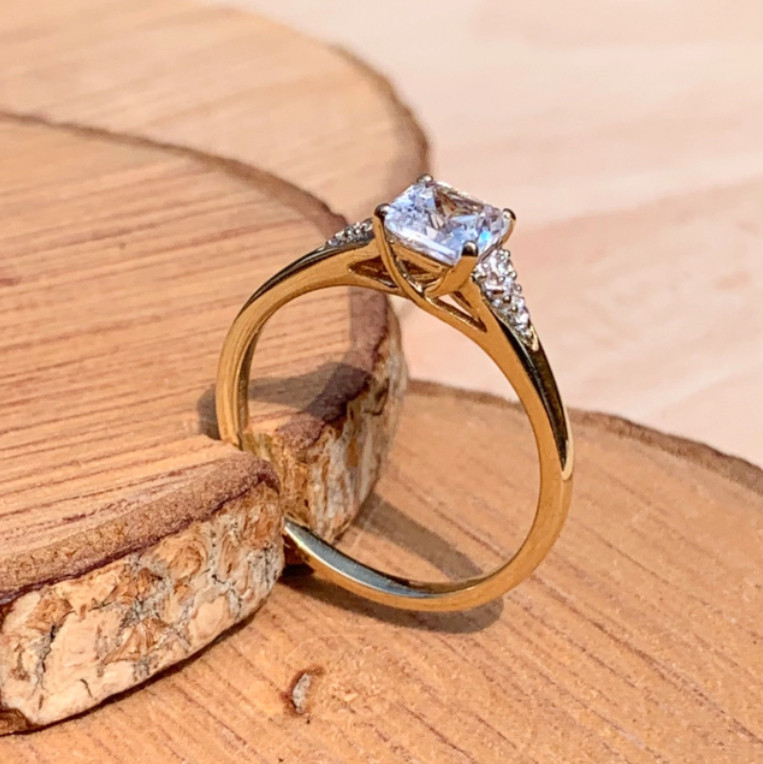 At HD, in addition to being a leading supplier and wholesaler of all types of jewelry, our domain expertise and experience in the industry allows us to create informative and educational content so that you can make an informed purchase. Choice Jewelry. We love discussing the latest jewelry trends, raw materials, manufacturing processes, best practices, comparative analysis, and more.
On that note, today we bring you a must-read list before buying cubic zirconia. Here is a list of ten things you must know about cubic zirconia jewelry.
1. Cubic Zirconia is Manufactured, Not Mined
Considered a popular alternative to a diamond because of its brilliant appearance, cubic zirconia (or CZ) is a gemstone manufactured in a controlled laboratory environment. Contrary to popular belief, it is not found naturally. Zirconia and other minerals are used to make CZ, the crystalline isometric form of zirconia.
2. CZ is Flawless and Shiny
Unlike its more expensive counterparts (diamonds) or most natural gemstones, CZ has a flawless appearance. This makes it a great choice for everyday jewelry. With a refractive index ranging from 2.088 to 2.176 and a dispersion rating ranging from 0.058 to 0.066, cubic zirconia is an excellent alternative to diamonds as they effectively radiate the same charm and brilliance.
3. CZ Has Multiple Options
When it comes to colored gemstones, your options are usually limited because there aren't many varieties. However, CZ gives you endless color options. Modern jewelry designs feature cubic zirconia stones in red, blue, yellow, pink, orange, green, and even purple!
4. Bigger is Not Always Better When It Comes to CZ
While shoppers tend to fall for larger stones, that might not be the smartest choice when it comes to cubic zirconia. In fact, smaller cubic zirconia stones look shinier and create an alluring look when compared to larger cubic zirconia stones.
5. Cubic Zirconia is Flawless, Transparent, and Colorless
Cubic zirconia is known for its flawlessness and clarity, both of which are well above most other gemstones. CZ is also one of the rare gemstones that are completely colorless. Thanks to manufacturing innovations, jewelers can now offer shoppers cubic zirconia in a variety of colors, as mentioned above.
6. CZ is Dense, Heavy, and Versatile
CZ has a Mohs hardness of 8.5 and a density of 5.50-5.90, which is very dense and therefore heavier than diamond. In terms of cut, round, pear, heart, or princess cuts are preferred for CZ stones. The variety of shapes makes cubic zirconia a versatile gemstone that can be used in a wide variety of jewelry accessories.
7. Pairing CZ with Copper Alloys is a Good Idea
The sheer allure of cubic zirconia stones makes them a beautiful addition to any jewelry piece. From earrings and bracelets to pendants and necklaces, you'll find a huge selection of cubic zirconia accessories at HD. When it comes to finding the right base metal to complement your CZ stone, copper alloys certainly win out. Not only do they look great, but they also serve as the perfect foil for each other.
If you're looking for low-cost jewelry that doesn't compromise on quality, look no further than CZ. And since it's not that expensive, you can take it with you or take it with you without worrying about its security.
9. Ask Your Jeweler for the CZ Grade or Category
Always ask your jeweler about the grade or quality of the CZ stone you choose before making a purchasing decision. Typically, you will find cubic zirconia in an A, AAA, or AAAAA grade or category. AAAAA or 5A is considered the best in quality, polish, cut, and finish.
10. Caring for Your CZ Jewelry
When purchasing CZ jewelry, make sure the stone is stable and well-set. Unstable settings, especially in rings and bracelets, can cause stones to fall out. Over time, CZ has a tendency to absorb the body's natural oils, leaving parts cloudy or damaged. It is best to maintain a regular jewelry cleaning routine at home and have your CZ jewelry professionally polished at least once a year. To maintain the natural luster and shimmer of your jewelry, make sure to avoid exposure to chlorinated water, bleach, and any harmful chemicals present in your makeup or bath essentials.
Always Buy CZ Jewelry from a Trusted Jeweler
There are many fakes on the market that may replicate the look of a CZ gem, but they will never serve you as well as a good quality CZ. It is very important to buy CZ jewelry from the right jewelry partner. If you are planning to buy CZ jewelry, welcome to
contact us
.
HD Jewelry Company is a professional
custom jewelry manufacturer
. We specialize in jewelry for more than 15 years, focusing on high-quality AAA cubic zirconia and copper alloy jewelry. Over the years, we have been improving ourselves, pursuing the improvement of quality and service, and becoming an enterprise where honest people make customers satisfied and assured in every way. Today, we have clients from all over the world and are known for high-quality and dazzling jewelry.