8 Great Reasons to Wear Brass Jewelry
Share
Issue Time

Mar 1,2023
Summary
Learn everything you need to know about brass jewelry, why brass is a superstar jewelry metal, and tips for caring for and protecting your brass jewelry. Read on and find out for yourself.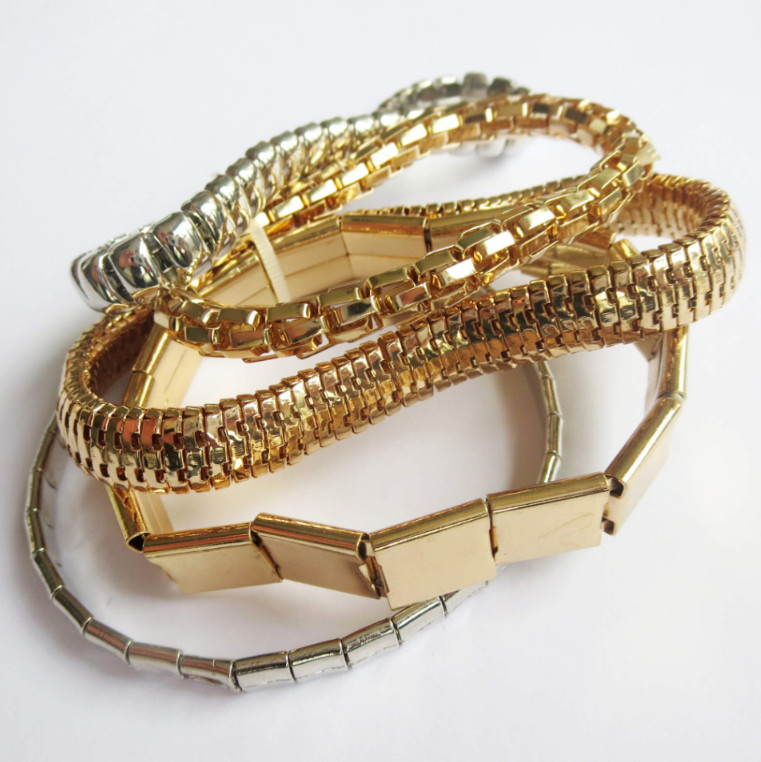 Learn everything you need to know about brass jewelry, why brass is a superstar jewelry metal, and tips for caring for and protecting your brass jewelry. Is brass jewelry affordable, safe, or comfortable to wear? Read on and find out for yourself.
What is Brass Made Of?
Brass is an alloy or mixture mainly composed of copper and zinc, so it has some properties of both. The color of copper depends on the ratio of addition and ductility. Zinc provides strength and workability at high temperatures.
1. How About the Price of Brass Jewelry?
The main reason to wear brass jewelry is that it is very similar to gold but at a fraction of the price! What's not to like? Very similar in color to 14 karat gold, but more pocket friendly so you can buy more.
Broadly speaking, the brass available is recycled from scrap and therefore sustainable. Making brass from new copper and zinc was too wasteful, and it was not economical for the industry to produce it from scratch.
There has always been an ethical debate about wearing precious, mined gemstones and minerals versus those that are readily available, and brass is the latter.
Brass can be recycled over and over again without losing its inherent properties in the process. Compared to aluminum and steel, recycled brass uses less energy and therefore has a lower carbon footprint.
3. Is It Bad to Wear Brass Jewelry?
The short answer is no. In its solid form, brass is considered harmless.
So why does it sometimes turn the skin green?
The copper* in the brass may react with sulfur - this can happen if it is regularly exposed to mildly acidic water. No danger, the resulting patina provides a protective layer to the brass against further corrosion.
*Brass is much less corrosive than copper-based metals.
Brass can also corrode in the presence of chlorides (which are abundant in nature and generally harmless to humans), traces of ammonia in the atmosphere, and acetate - usually worth staying away from anyway. Do not wear brass jewelry without gloves to clean it!
Sometimes a small amount of nickel (a known irritant to many) is added to the brass alloy mix. Double-check product descriptions when shopping.
Since brass contains a small amount of lead (0.03 to 3%), keep it on your skin just to be super safe.
Wax polishes and sealers can be used to "polish" brass, helping to prevent corrosion and patina over time.
TIP!
Makeup with Brass Jewelry...
- Recommended practice when wearing jewelry is to apply makeup and body care products prior to wearing jewelry to help reduce potential skin and material reactions.
- I do not recommend using brass for earring hooks, earrings, or body piercings unless heavily plated with sterling silver, gold, or other hypoallergenic materials. Copper ingredients can cause problems for the skin and trigger allergic reactions.
4. Will Bacteria Grow on Brass?
Helpful advice from all sides when Covid 19 first rang the alarm bells across the globe. However - due to the presence of alloyed copper, good old brass has bactericidal properties on contact, killing microbes within minutes to hours. So the Brass gets another tick from the safe.
5. How is Brass Used to Make Jewelry?
Due to its malleability or workability, a variety of jewelry making techniques can be used.
Brass:
- Can be cast into molds
- Can be exquisitely crafted, just like historical antique jewelry
- Easy to machine, cut and weld. Higher gauge brass sheets (thinner thicknesses) can be cut with tin snips and thicker gauges can be cut with a jewelry saw or heavy-duty scissors
- Is an affordable base metal for gold-plated jewelry
- Typically used for preliminary drafts of fine metal bespoke jewelry
- Create durable chains in a variety of finishes and weights
- Can be stamped or pressed to carry surface patterns
- Repeated beating, annealing, and beating to obtain the thinnest sheet
6. Is Brass Jewelry Comfortable to Wear?
Just do it well! Brass is durable and thus allows for excellent detailing. The thin hardened wire is both strong and lightweight, making it perfect for large or boho earrings.
Brass jewelry should be durable and durable.
TIP!
How to Maintain Brass Jewelry...
- Store in an airtight container when not in use, especially if you live in a humid environment or a humid urban area. If you live in a coastal area, eg in Gisborne, New Zealand, take care as sea water will corrode brass, despite all brass fittings seen on seagoing boats. The composition of brass is different.
- Instead of spraying the perfume, dab it away from the jewelry.
- Do not wear while swimming or bathing.
- If your brass jewelry is still set with semi-precious stones, take it to a jeweler for cleaning.
7. What if My Brass Jewelry is Broken?
Brass jewelry is easy to repair, usually by an experienced metalsmith.
8. My Brass Jewelry Looks Old. What Can I Do?
Don't have a panic attack! Unpainted or raw brass develops a patina over time. Some would say this is a negative, but if you like vintage-style jewelry, this is definitely a positive.
Finished brass is easy to clean with a soft cloth dampened with mild detergent and warm water. Remember to dry the jewelry immediately and thoroughly as well.
Return unfinished or "raw" brass to its original gleaming self. Apply a coat of ketchup (yes, you read that right), let it sit for a few minutes, longer if you want it really shiny, then rinse and let dry.
The benefits and care methods of brass jewelry have been introduced above. If you want to order brass jewelry, please
contact us
.
HD Jewelry Company is a
custom fashion jewelry manufacturer
with 15 years of experience. Made of AAA cubic zirconia and brass, our jewelry is also plated with the finest real gold to make the color last and shine like a diamond! Over the years, we have continuously improved ourselves, pursued the improvement of quality and service, and become an honest enterprise that satisfies and reassures customers in all aspects. Today, we have clients from all over the world and are known for high-quality and dazzling jewelry.