A Client's Guide to Working with Fashion Jewelry Manufacturers
Share
Issue Time

Mar 17,2023
Summary
A good jewelry maker can create quality jewelry pieces. In this guide, you'll find helpful tips and dos and don'ts when working with fashion jewelry manufacturers.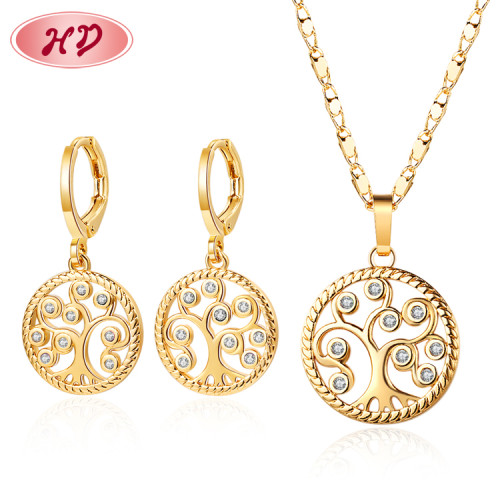 Are you a fashion jewelry fanatic or collector? Do you own a small fashion jewelry store or an online jewelry dealer? As a customer, it is imperative to work with jewelry manufacturers to get the best prices. Whether you're sourcing jewelry items locally or abroad, you should be aware of the red flags to avoid problems and get the best value for your money. Work with a company that employs the best artisans who can create the most beautiful designs and highest quality jewelry pieces.
In this guide, you'll find helpful tips and dos and don'ts when working with fashion jewelry manufacturers.
Choose a Trusted Fashion Jewelry Manufacturer
Choosing the right fashion jewelry manufacturer is very important to ensure efficient communication and workflow. In addition, jewelry manufacturers with in-house designers and their own factories, such as HD Jewelry, are usually able to provide all necessary guidance and services in a timely manner throughout the entire product range, from design and prototyping to final production and packaging.
While there are many fashion jewelry manufacturers in the market, you also need to make sure you are only sourcing the most unique and best jewelry pieces at reasonable prices.
It can be a challenge to find a master jewelry maker who can design gorgeous bracelets, necklaces, earrings, rings, and other jewelry pieces according to your taste or the preferences of your clients. Therefore, you should know where and how to find the most skilled jewelry manufacturers and eventually establish a good business relationship with a trusted jewelry manufacturer.
Here are some tips when choosing a jewelry manufacturer:
Reputation Check: How long has the jewelry manufacturer been in the industry? Do you know anyone who has already purchased valuables from the company? What are people saying about jewelry manufacturers on social media and review sites?
Visit Company Website: Learn more about a jewelry manufacturer by browsing its website. Read a company profile, terms, customer testimonials, and other relevant information to assess the legitimacy of a jewelry manufacturing business.
Calling the Jewelry Manufacturer: You can call the company and ask more questions, such as the physical location and specialization of its jewelry manufacturer. In this way, you can also gauge the level of customer service of the manufacturer.
Verification Information: Ask for commercial licenses, certifications, certifications, or any other documentation that can support the manufacturer's claims. You may want to make sure the company provides a certificate or certificate of authenticity, which is an official document that a designer or manufacturer can provide to verify that a particular jewelry item is an original design.
Negotiate
Be sure to check with the company if you are planning to purchase high-value jewelry or a high-volume order. You can talk to the jewelry manufacturer to negotiate the following:
Shipping Options: Work with jewelry manufacturers to provide flexible shipping options. For example, you may need to request expedited shipping for an engagement ring or necklace.
Price: If you plan to buy in bulk for your jewelry store, you should learn how to negotiate. Reputable jewelry manufacturers are happy to offer discounts on bulk orders for their customers. You can commit to a specific quantity or order value to convince the manufacturer to give you a good discount.
Business Transactions: It is a good idea to email the jewelry manufacturer and ask for the manager or business owner's work email. If you intend to become a reseller, you can send a business proposal. This way, you can negotiate the best deals with the most powerful people in the company.
Terms and Conditions: You must understand all the terms, such as refunds for damaged items like consignment, before completing a business transaction.
Customized
Customization enables you to have unique jewelry pieces according to your personality and fashion taste. Many jewelry manufacturers offer customization options. You can create your jewelry design and have the maker make the actual piece.
Because you can incorporate your own ideas into the design, you can increase the sentimental value of your jewelry. So it's the same concept that applies to every client. So, if you are a jewelry designer and prefer to outsource jewelry making, choose a manufacturer that specializes in customization.
Stay Loyal and Be Rewarded Handsomely
Customer loyalty pays off in the end. Whether you are a private buyer who prefers to purchase jewelry for personal use, or a business buyer, demonstrating your loyalty to a jewelry manufacturer has several advantages for you. So show your support for the manufacturer by:
- Shop their new jewelry collection
- Follow them on their social media pages
- Write good reviews on their blog or testimonials
- Give the company a high star rating
- Recommend the company to your loved ones and acquaintances
Using this guide, you will now feel more confident working with a reputable jewelry manufacturer. By building professional relationships, you will be highly favored when new collections come out and get the best deals on terms and prices. So it pays to follow the tips and dos and don'ts above for a stress-free and satisfying jewelry maker trade.
Order Fashion Jewelry From HD Jewelry
HD Jewelry Company is a professional
custom jewelry manufacturer
. We specialize in jewelry for more than 15 years, we have brass earrings, bracelets, necklaces, and other jewelry made of AAA cubic zirconia and brass, we have been improving ourselves over the years, pursue the improvement of quality and service, and become an enterprise where honest people make customers satisfied and assured in all aspects. Today, we have clients from all over the world and are known for high-quality and dazzling jewelry. If you want to order high-quality fashion jewelry, welcome to
contact us
.