Jewelry Packaging: 7 Tips to Protect Your Shipments
Share
Issue Time

Mar 24,2023
Summary
It is important to ensure that products reach customers safely and securely. This guide to jewelry packaging can help you ensure your shipment arrives safely at its destination.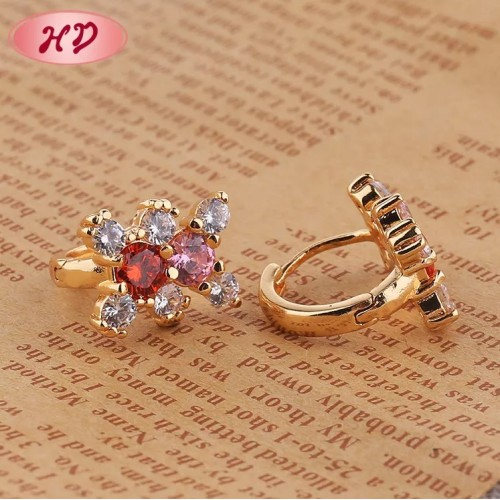 As a jewelry brand, you know the importance of making sure your products reach your customers safely and securely. Proper jewelry packaging and shipping play a vital role in maintaining the quality and integrity of jewelry and is an important aspect of the customer experience. Great packaging not only protects your items, but if used strategically, it can also build customer confidence and increase overall loyalty. Here are some jewelry packaging guidelines to help you ensure your shipment arrives safely at its destination.
1: Choose the Right Box for Your Jewelry
A suitable box will protect your jewelry during transit. The jewelry box needs to be strong; corrugated cardboard is a good choice as it provides a layer of protection and cushioning against impact. If you want to offer your customers an even better experience, you can use velvet-lined boxes, pouches, or gift boxes specially designed for jewelry. If you're looking for ways to make your brand more sustainable, consider using plastic-free or compostable materials.
2: Use Jewelry Packaging Materials Strategically
Cushioning is important to protect the jewelry from scratches, dents, and other damage that can occur during shipping. The best way to protect your jewelry from any bumps during shipping is to use soft, cushioned, or fluffy materials as extra padding. You can use materials such as tissue paper, cotton cloth, or recycled paper to gently support your jewelry product while in transit.
In addition to keeping your jewelry safe, proper packaging can create marketing opportunities. Think creatively about how to highlight your brand and improve the customer experience from the moment your package arrives. For example, branded confetti can enhance the unboxing experience while acting as a filler for an engagement ring box. You can also add branded giveaways like stickers, magnets, or keychains to give your customers an extra wow factor while promoting brand awareness.
3: Label the Box Carefully
Properly labeling your boxes is an important step in the shipping process. Make sure labels are clear, legible, and positioned correctly. Using branded stickers is a great way to make sure all messages are clear, while also taking the opportunity to market your company on the outside of the box. Be sure to include the recipient's address and your return address, and list them if required for customs or insurance purposes. If the contents are fragile (like most jewelry), don't hesitate to put a "fragile" label to make that clear.
4: Seal the Box Properly
It is important to seal the box properly to prevent damage or loss during shipping. Use enough packing tape so it's strong enough to keep the box closed, but not so much that it's difficult for customers to open it when it finally arrives. You can also use security seals or tamper-evident tape to ensure the contents remain undisturbed en route.
5: Choose the Right Shipping Method
When shipping jewelry, it is very important to choose the correct shipping method. The quickest and most convenient method is not always the safest or most cost-effective. You should use a carrier that offers tracking and insurance options. If you're shipping high-value items, you may also want to consider using a specialized courier or shipping service that offers additional security and protection options. Once a shipment leaves your warehouse or store, you have no control over its shipping process, so it's important to do your research to find the right shipping partner.
6: Insure Your Goods
Insurance is an important aspect of shipping jewelry because it protects against loss or damage (to you and your customers). Most carriers offer insurance, but it's always a good idea to research the different options and choose the one that best meets your needs based on the value of your jewelry. Make sure you understand the terms and conditions of your insurance, including any exclusions or limitations.
7: Track Your Shipment
You need to be able to track your packages so you can monitor their progress and make sure they reach their destination safely. Most shipping carriers offer to track, so it's best to take advantage of this feature. Also, make sure to share these tracking details with your customers so they can track the shipment themselves.
By following these guidelines, you can ensure that your jewelry shipments arrive at their destinations safely and securely, while providing your customers with a positive experience they are sure to remember. Take the time to invest in quality materials and thoughtful packaging, and your customers will appreciate the effort. When you're ready to improve your customer experience across the board and you're ready to shop for fashion jewelry,
contact us
.
HD is a
custom fashion jewelry manufacturer
focusing on jewelry for more than 15 years. We specialize in high-quality AAA cubic zirconia and copper alloy jewelry. Founded in 2006, the company is an enterprise integrating design, research and development, production and marketing. Located in Guangzhou, China, with a superior geographical location. We specialize in manufacturing and exporting fashion accessories. With nearly 20 years of fine jewelry manufacturing experience, we know how to put our clients first.