Small & Bulk Wholesale Jewelry Order Guide
Share
Issue Time

May 18,2023
Summary
While wholesale prices for gold-plated jewelry are exceptionally low, there are a number of things retailers have to consider. Read on to learn more about small wholesale jewelry orders.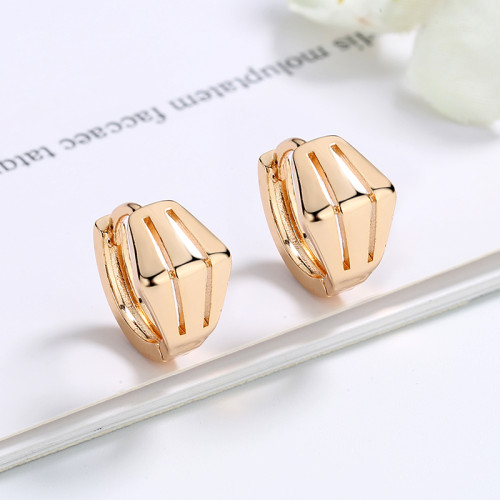 It can be argued that wholesale jewelry costs are important to retailers. While wholesale prices for gold-plated jewelry are exceptionally low, there are a number of things retailers have to consider.
1. Half-empty retail stores are bad for business. Consumers will be attracted to full stores and will find it easier to buy when they have a choice. They often buy more than they need - which also depends on the store associates who provide retail customer service.
2. Under the same circumstances, only a few of these and a few of them cannot be sold. For example, if you decide to sell
gold-plated necklaces
and
rings
, you need to have a large selection of items to choose from.
3. The price tag for gold-plated jewelry in retail stores needs to be high enough so consumers don't think the item is fake but low enough to catch their eye. But whether the markup is low or high depends on the store's operating costs. Since these costs are often high, but retailers want to be competitive, the lower the wholesale jewelry costs, the better.
4. When it comes to competition, retailers must strike a balance. On the one hand, they need to make a profit - otherwise, what's the point of being in the business? Therefore, the bigger the profit margin, the better. On the other hand, in this age of multiple online and brick-and-mortar retail outlets, they're unlikely to sell much -- or they won't sell at all. Again, the lower prices retailers pay for wholesale gold-plated jewelry, the more they earn.
Clearly, when retailers buy wholesale jewelry at low prices, they leave more room for higher potential profits. There is more to support this argument.
For example, if you're a retailer, you need to stay on top of trends. If cubic zirconia jewelry is popular, you need to have cubic zirconia jewelry in your store. How about seasonal jewelry? With Christmas or Easter approaching, you need to provide your customers with holiday gift options. How do you spend Mother's Day? Or Valentine's Day? People tend to buy jewelry on such days. Summer is here, and wearing a gold-plated bracelet is a good choice.
Then, it depends on your customers and the location of your store. Buying jewelry wholesale is an art to satisfy all the customers that come into your store. You need to consider your regular customers - gender, age, and preferences. You'll also want to stick with your store's profile. If this is a women's clothing store and you also sell women's gold-plated earrings, bracelets, and rings, then you probably don't want men's jewelry. It's like being in a store where they sell high-end jewelry. Selling silver jewelry is also meaningless because styles, costs, and target groups are different.
Jewelry Small Wholesale Orders Are Not the Way Out
With all of the above in mind, it's easy to assume that, as a retailer, it's not in your best interest to place small jewelry wholesale orders. Offering a choice is like not giving your customers a choice. In all fairness, a small order is not just one item, but a limited selection and a limited number of items. This is usually fine if this is not a retail jewelry store and you just want to buy some themed jewelry as well as clothes for teens.
Buying from a wholesale jewelry supplier for the first time is usually a smart move. Once you have established that a particular gold-plated jewelry supplier's items are selling well and are of good quality and that everything is going as expected with your order - payment, shipping, delivery, packaging, etc., bulk buying is in your best interest.
Looking for Jewelry Wholesale Orders to Get More
Buying wholesale jewelry in bulk means buying more, paying less, keeping stores well stocked, and offering customers plenty of choices. In other words, everything is fine. With bulk orders, you can get sizable volume discounts, so the money you save increases your profit margins, while at the same time, you stand a better chance of selling more because of the variety of items you stock in your store. Isn't this a win-win?
Buy jewelry in bulk from HD Jewelry
HD Jewelry is a professional
custom jewelry manufacturer
. We specialize in jewelry for more than 15 years, focusing on high-quality AAA cubic zirconia and copper alloy jewelry. Over the years, we have continuously improved ourselves, pursued the improvement of quality and service, and become an honest enterprise that satisfies and reassures customers in all aspects. Today, we have clients from all over the world and are known for high quality and dazzling jewelry. If you want to buy jewelry in bulk, please
contact us
.