Best Time To Order Wholesale Jewelry
Share
Issue Time

May 25,2023
Summary
One of the best strategies for increasing profits in your retail store is knowing when to place wholesale orders. Read on to learn what to look for when ordering wholesale gold-plated jewelry.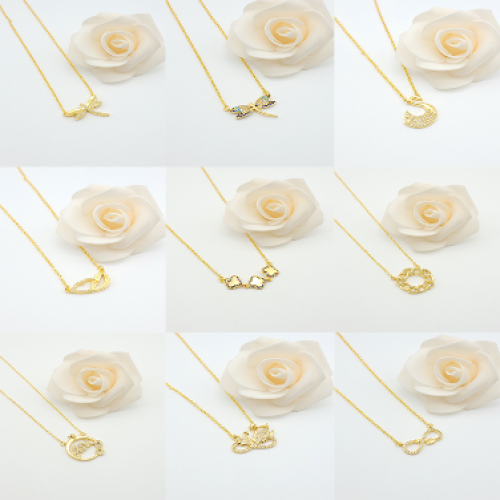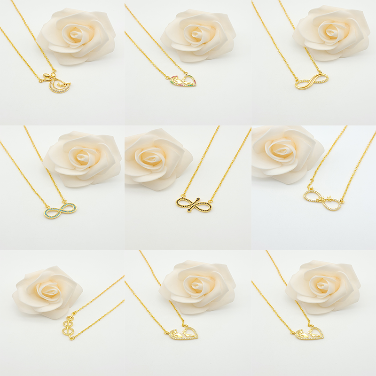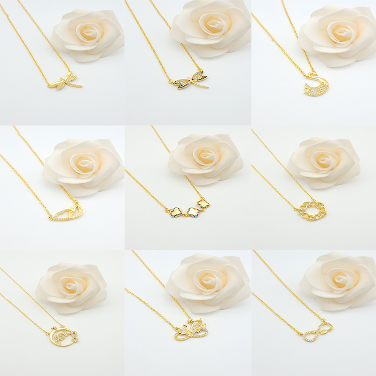 One of the best strategies for increasing profits in your retail store is knowing when to place wholesale orders. Now, there are a few dos and don'ts when ordering wholesale gold-plated jewelry.
1. Although the minimum order price is low, the cost of jewelry wholesale is also low. While this is great for your pocket, you'll need to add a ton of items to your cart to hit the minimum order. But what if you don't need that many items? What if you just ran out of some items and want to buy more because they are your best sellers?
2. Sometimes, you cannot choose the time to place your wholesale order for
gold-plated jewelry
. Take vacations, for example. Most Christmas jewelry orders are placed immediately after fall - October or November at the most.
3. When the retail store is small in scale or mainly sells other products supplemented by gold-plated jewelry, retailers cannot place bulk orders because they may not have a place to store excess goods. The same goes for seasonal jewelry. If you primarily sell children's clothing and just want to keep some children's jewelry aside, unless you have the storage space, you'll be forced to buy by season or when items run out.
On the Other Hand, There Are Solutions to All These Considerations. Let's Start from the Beginning. Shall We?
1. Yes, quite a few items are required to make a minimum wholesale order of gold-plated jewelry. But then again, if you take into account that you're going to want some of the bestsellers and some of the new arrivals, the minimum order is hit before you your customers come.
2. It's fair to say that new wholesale jewelry comes out, especially before the big holidays. But when you spot some great deals, you can shop for major Christmas orders and depending on what's in store if you want to fill up some new arrivals at the last minute.
3. Although it is difficult for people with limited space in the store to store items, the number of jewelry pieces is small and can be easily stored.
Clearly, bulk orders are a good strategy for higher profit margins. And although this seems to have nothing to do with when the order is placed, it is closely related. Let us explain.
Buy Wholesale Jewelry
Arguably the best time to place a wholesale jewelry order is during a sale -- such as the summer sale. These are low seasons for all businesses, including jewelry wholesalers. These are actually the best times to get year-round and all-season items. what do you get out of it?
Of course, you can buy jewelry at much lower wholesale prices. Think about it, too: If you usually buy Halloween jewelry or St. Patrick's Day jewelry, you can do it now for a lot less. The added benefit of this is that you won't be forced to buy before the event - whether it's Valentine's Day, Easter, or Mother's Day. Because if you do, you're likely to get more than event jewelry - retailers are like consumers when it comes to wholesale orders; they're drawn to all the good things they see and want more. This way, you save money too, while spending less by buying everything you need for a sale.
Why Bulk Jewelry Wholesale Orders Are Good for Business
Now let us explain the importance of bulk gold-plated jewelry wholesale orders. When you buy specials and order in bulk, you get double the benefits. This is assuming wholesale jewelry suppliers offer volume discounts. If so, you can buy a cheaper product and your final bill will be lower due to the volume discount. How great that is!
Buy When You Discover Wholesale Gold-plated Jewelry Deals
Another great time to buy is when you spot deals and offers. Keep an eye out for some of the hottest deals of the year and save 20% or 30% on certain items. When you spot a clearance sale on a specific item, you can actually save even more - often 50%. Again, if you buy in bulk, you'll get more and pay less. You can get goodies for all the holidays year-round - at least the small ones. Now the good thing about all of this is that you also get free shipping when you buy in bulk. Most suppliers ship orders for free above a certain price. Thus, you will have a great deal of gold-plated jewelry at very low prices without paying anything else.
The above has introduced some relevant information about the best time to order jewelry, if you want to know more or want to buy gold-plated jewelry in bulk, please
contact us
.
HD is a professional
custom fashion jewelry wholesale manufacturer
. Founded in 2009, it is an enterprise integrating design, research and development, production and marketing. We specialize in the manufacture and export of jewellery, apparel, fashion accessories, handicrafts and apparel. We warmly welcome friends from all walks of life at home and abroad to cooperate in various aspects and develop together.