How Do You Choose a Wholesale Jewelry Supplier?
Share
Issue Time

Jun 1,2023
Summary
Before starting a jewelry business, you must understand how the market works. Below we describe what you need to know before working with jewelry manufacturers to help you work better with them.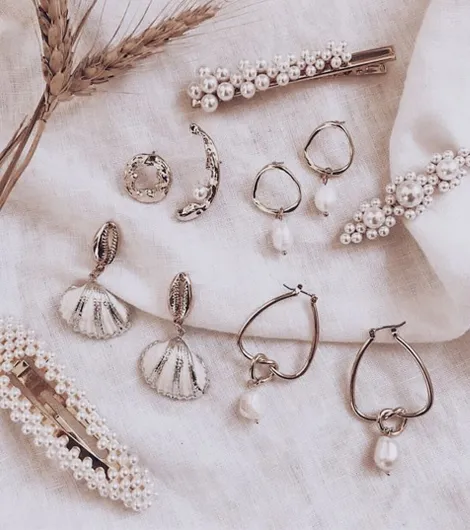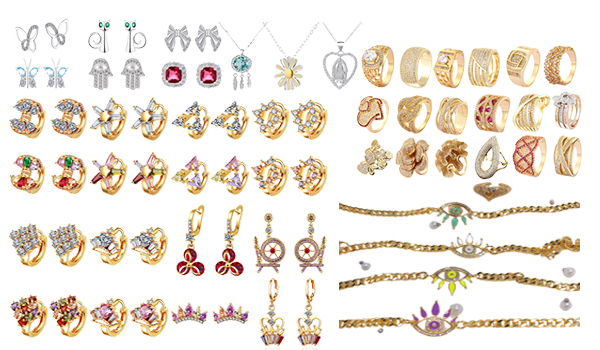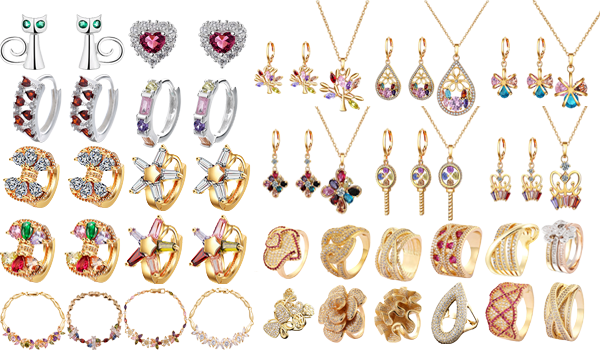 Starting a jewelry business is a difficult task as it requires a lot of investment. Also, it is essential to have a stable and trustworthy wholesale jewelry supplier who can meet the needs of customers in terms of design, quality, and price. Likewise, you must understand how the market works. For example, you cannot simply carry a jewelry collection that is selling well in another store because it might not sell well in your store.
Find Wholesale Jewelry Suppliers
Here are some better options for finding wholesale jewelry suppliers.
Manufacturers - One of the surefire ways to find wholesale suppliers is to get in touch with jewelry manufacturers. If you are interested in gold-plated jewelry, you can find several manufacturers in India, China, Indonesia, and Thailand. These countries are leaders in export sales of gold-plated jewelry and you can choose from both plain and high-quality jewelry collections.
Trade Shows
- You can look online and find wholesale
jewelry
at trade shows. Attending a trade show will expose you to a wide range of products.
Your Suppliers and Your Customers - Use product suggestions from your customers and suppliers as an opportunity to find wholesalers. You may know your market, but your customers know what they want. Likewise, suppliers have hundreds of customers, so they understand needs, preferences, and other demographics. You can think of them as experts with experience in different types of inventory, store display ideas, marketing techniques, and event tying with other clients to increase sales.
Online - Searching for wholesale jewelry suppliers online is easy. However, you cannot see and hold the product in person. Also, you want to be sure of the quality of the product you wish to purchase, so be sure to request a sample before placing your order. You should also do a background check on the company to make sure it is reputable. Ask for references and call them to find out about their experiences working with suppliers. Likewise, check the company's standing among its peers.
Ask Wholesale Suppliers Questions
While you may already have a shortlist of wholesale jewelry suppliers, it can be challenging to determine which jewelry collection you want to choose from. By asking questions, you will build a better rapport with the supplier. On the one hand, the supplier works with several other buyers, so they have an outside perspective that can be valuable to you. Another factor is the level of customer service you will find in them.
You are the best person to know your customers because you know your market. First, determine if the jewelry collection fits with your store's theme. Again, this line should be relevant to your location and your consumers. From here, you should ask your wholesaler a few questions.
Product Samples - Request samples from wholesalers. Then, do a test. Take photos of your creations, post them on your store's social media pages, and ask for feedback from viewers. This way, you will quickly connect with your customers and have the opportunity to hear what they have to say. You'll also know what your target customers want.
Check Price Points - Ask wholesalers to suggest retail prices for jewelry collections. Wholesalers usually know the current price points of other stores. Then, check to see if the suggested price matches the current retail price of your best-selling products. Your price point should not be too high or too low.
Product Quality - The quality of the product you choose depends on what most customers can afford. If they are only willing to spend a small amount for a piece of jewelry, they are not expecting high-quality items.
Guarantee - Ask wholesalers if they offer a guarantee on their jewelry collections. You will find a good wholesale supplier if they are willing to stand behind their product, as offering a warranty is a guarantee of their confidence in the quality of their product. Also, check out their payment terms, return policy, and repair policy.
Starting a jewelry business has many risks. Finding a trusted wholesale jewelry supplier is one way to reduce your risk. Start with a trial purchase of jewelry, which will give you the opportunity to evaluate the supplier's behavior, punctuality, quality, and pricing.
Order jewelry from HD Jewelry
HD Jewelry is a professional
custom jewelry wholesale manufacturer
. Founded in 2006, we are an enterprise integrating design, research and development, production, and marketing. It is located in Guangzhou, China, with a superior geographical location. Mainly engaged in 18k gold-plated zirconia fashion earrings, jewelry sets, rings, bracelets, etc., which are well received by customers around the world and exported to North America, South America, Southeast Asia, Africa, the Middle East, and other countries and regions...
We have many advantages! First of all, we have a large number of designs and stocks. All different needs can be met! Also, our jewelry is affordable and high quality. This gives us a good reputation in this market. And we produce more than 500 newest designs every month. If you are looking for fashion jewelry manufacturer, welcome to
contact us
.