How to connect with Chinese jewelry wholesalers?
Share
Issue Time

Jul 6,2023
Summary
Establishing contacts with jewelry wholesalers in China is a difficult problem for many businesses. This article will introduce how to establish contact from the following aspects.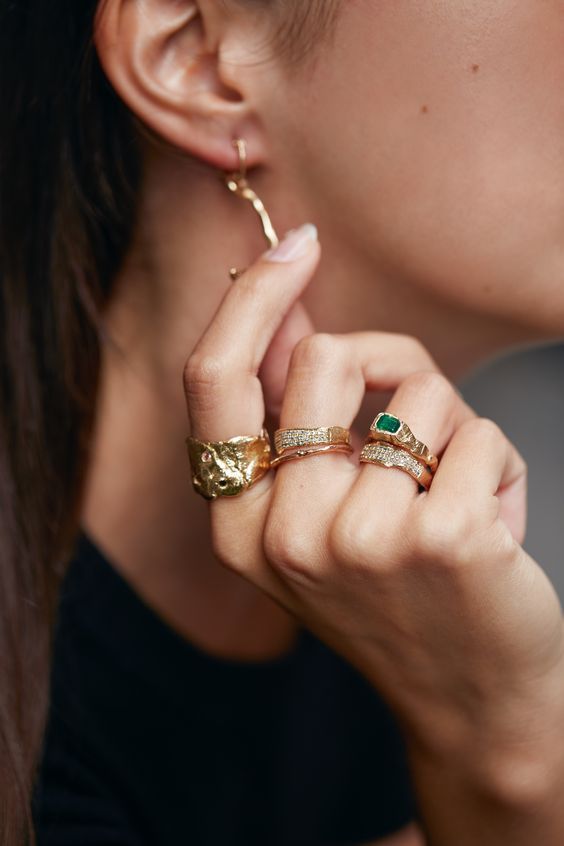 With the deepening of globalization and the popularization of the Internet, enterprises from more and more countries have begun to choose to establish cooperative relations with Chinese jewelry wholesalers. However, how to establish contact with Chinese jewelry wholesalers, determine the cooperation model, and sign contracts are difficult problems faced by many enterprises. This article will introduce how to establish cooperative relations with Chinese jewelry wholesalers, and elaborate from the following aspects:

Ⅰ、Searching for partners online
In the Internet age, it has become a very convenient way to use Internet resources to find Chinese jewelry wholesalers in various ways. Here are some ways:
1. Search engine: Through the search engine, enter keywords such as "China Jewelry Wholesaler", "Jewelry Wholesale Market", etc., you can get a large number of relevant search results, and then check according to the corresponding site.
2. Social media: On social media such as youtube, facebook, twitter, and ins, you can follow the official accounts of major jewelry wholesalers to learn about their products, styles, prices, services, etc.
3. Economic and trade B2B platforms: B2B platforms such as Alibaba, Made in China, and Global Sources are the most famous and professional trading platforms at home and abroad. It is the most direct way to make inquiries and release purchasing information to Chinese jewelry wholesalers one. HD jewelry also has its own store on Alibaba International Station, you can click the link to view it.
Ⅱ、Participate in various trade shows and expositions
To increase understanding and create real connections and foster collaboration, businesses can get to know Chinese jewelry wholesalers by participating in various trade shows and expos. Here are some ways:
1. International Jewelry Exhibition: At the International Jewelry Exhibition, you can learn about the latest jewelry designs and brands, and at the same time establish contacts with jewelry wholesalers.
2. Industry exchange meetings: By participating in industry exchanges and seminars, you can get to know more jewelry wholesalers and give enterprises the opportunity to introduce their companies, products and services to them.
Ⅲ、Establish cooperative relationship through recommendation and introduction
In order to obtain better partners, enterprises can obtain suggestions and referrals through other channels, such as:
1. Professional intermediary services: Many professional intermediary service agencies, such as trading companies and import and export agency companies, often have cooperative relationships with jewelry wholesalers and can provide suitable resources and referrals to enterprises.
2. Industry insiders: Enterprises can look for insiders from the jewelry industry, understand their opinions and suggestions, and at the same time get more opportunities for cooperation.
Ⅳ、Establish contractual relationship with Chinese jewelry wholesalers
Expanding your business into international markets requires signing contracts with international suppliers. Here are some tips:
1. Planning courses: At the beginning of the negotiation process, introduce the company and products to partners, plan all aspects of cooperation, and evaluate risks and benefits.
2. Prepare specific plans: Enterprises should prepare relevant business plans to clearly define their own interests and expectations, and at the same time consider and formulate clear timetables and demand requirements.
3. Sign the contract: After both parties reach a consensus and are satisfied, a formal contract needs to be signed. Make sure that the contract contains complete and clear terms and responsibilities as much as possible to ensure that the rights and interests of both parties are protected.
To sum up, through networking, exhibitions, recommendation and introduction, and establishment of contractual relationship, it can help enterprises establish contact with Chinese jewelry wholesalers. To find a partner, you need to pay attention to market research and analysis, understand its qualifications, reputation, product quality, price, after-sales service, etc., in order to choose the most suitable partner for you.
HD Jewelry
As one of the jewelry wholesalers in China, we are a professional jewelry wholesale custom manufacturer. Our products are sold all over the country and exported to North America, South America, Southeast Asia, Africa, Middle East and other countries and regions. The main business is
18k gold plated fashion jewelry inlaid with zircon
, which can provide customers with
free samples
. We update more than 500 jewelry products for customers to choose every month. Fashionable styles, low prices, high quality, and sufficient inventory have always been our advantages in the jewelry industry, which makes us enjoy a good reputation in this market. We not only do jewelry wholesale, but also undertake jewelry customization orders. You can design your favorite product styles as you like, and we will provide 1-to-1 service. Welcome to
contact us
to order fashion jewelry.