What preparations do you need to make in the early stage of being a jewelry wholesaler?
Share
Issue Time

Jul 15,2023
Summary
Being a jewelry wholesaler is a job that requires careful planning and preparation. This article will explain the preparations that need to be made from the following aspects.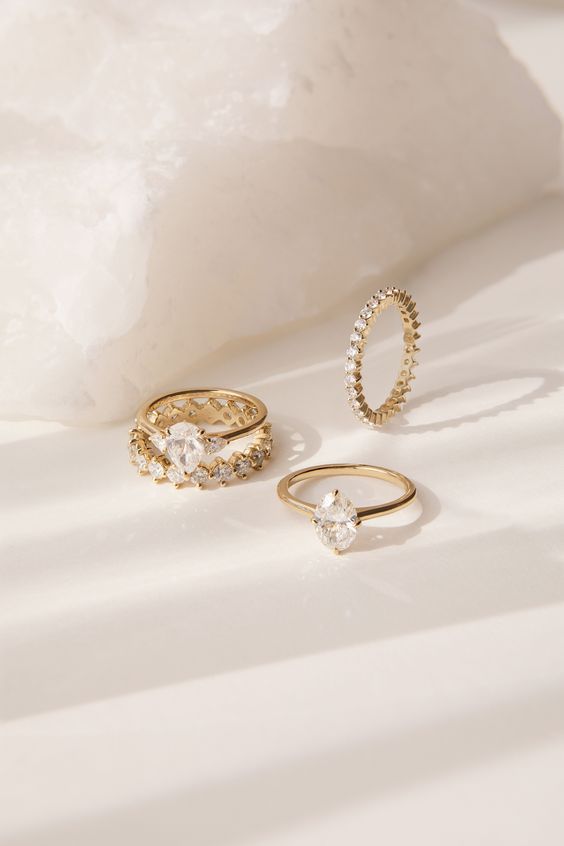 Being a jewelry wholesaler is a job that requires careful planning and preparation. The jewelry industry has high market demand and broad development prospects, but it also has high requirements for the professional quality and market insight of operators. The following will be elaborated from the following aspects:
1. Industry understanding and market research
Before starting a jewelry wholesale business, it is necessary to fully understand the jewelry industry, including jewelry types, characteristics, manufacturing processes, identification methods, etc., as well as a clear understanding of market demand and trends. In addition, it is necessary to carry out market research to understand the needs and preferences of target customer groups, and to understand the business model, price strategy, and market share of companies in the same industry. This information can help companies determine their target positioning and marketing strategies.
2. Network accumulation
Networking is an important resource for launching jewelry wholesale business. It is necessary to establish contacts with relevant jewelry manufacturers, designers, retailers, etc., to establish a stable supply and marketing relationship, to obtain high-quality jewelry products, and to promote them in the market. At the same time, it is also necessary to establish contact with relevant partners such as financial institutions and logistics companies to ensure the circulation and safety of funds and goods of the enterprise.
3. Fund preparation
Jewelry wholesale business requires relatively high start-up capital, including venue rental, personnel recruitment, logistics costs, inventory costs, etc. When raising funds, you can consider a variety of ways, such as self-financing, bank loans, investor cooperation, etc.
4. Personnel recruitment and training
Jewelry wholesale business requires professional sales staff, purchasing staff, logistics staff, etc. When recruiting, it is necessary to pay attention to the professional background and work experience of the personnel, and carry out targeted training. At the same time, it is also necessary to establish a sound management system and work flow, effectively allocate and utilize human resources, and improve the efficiency and competitiveness of the enterprise.
5. Product Sourcing and Quality Control
The core of jewelry wholesale business is the purchase and sale of jewelry products. During the procurement process, it is necessary to pay attention to selecting a regular supplier, understand the source, quality, price and other information of the product, and sign the contract. At the same time, it is also necessary to implement a strict quality control system to ensure that the products provided to customers meet high-quality standards and gain the trust and reputation of customers.
Marketing and Brand Building
In addition to the above aspects, good brand image and marketing are also one of the important factors in jewelry wholesale business. It is necessary to formulate appropriate publicity strategies, such as making product catalogues, holding exhibitions, participating in jewelry exhibitions, launching promotional activities, etc., to enhance consumer awareness and trust, and increase the brand value and popularity of the company.
In short, being a jewelry wholesaler requires all-round preparation and planning, starting from industry understanding, network accumulation, capital preparation, personnel recruitment and training, product procurement and quality control, marketing and brand building, etc., to enhance the company's reputation Competitiveness and market position to achieve sustainable development.
HD Jewelry
As one of the jewelry wholesalers in China, we are a professional jewelry wholesale custom manufacturer. Our products are sold all over the country and exported to North America, South America, Southeast Asia, Africa, Middle East and other countries and regions. The main business is
18k gold plated fashion jewelry inlaid with zircon
, which can provide customers with
free samples
. We update more than 500 jewelry products for customers to choose every month. Fashionable styles, low prices, high quality, and sufficient inventory have always been our advantages in the jewelry industry, which makes us enjoy a good reputation in this market. We not only do jewelry wholesale, but also undertake jewelry customization orders. You can design your favorite product styles as you like, and we will provide 1-to-1 service. Welcome to
contact us
to order fashion jewelry.