How Jewelers Determine Their Business Ideas?
Share
Issue Time

Aug 5,2023
Summary
A clear and clear business philosophy is crucial to the development and success of an enterprise, and managers must know how to determine this philosophy.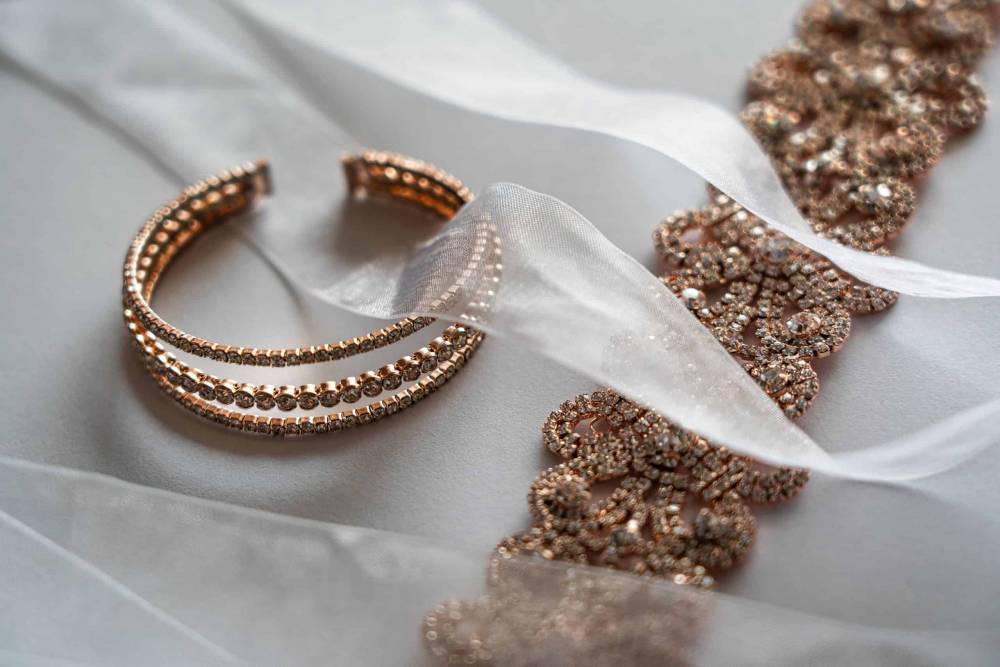 The business philosophy of a jeweler refers to the values, codes of conduct and goals that the company advocates and follows. A clear and clear business philosophy is crucial to the development and success of a business. So, how do jewelers determine their business philosophy? The following is an elaboration from the four aspects of brand positioning, core competitiveness, market demand and corporate culture.
Brand positioning refers to the position and image that a company occupies in the market. The choice of brand positioning directly determines the business strategy and goals of the enterprise. Jewelers should choose a brand positioning that suits them for better marketing and management.
When formulating brand positioning, companies need to take into account their own positioning, target customer groups, product features and other factors. A good brand positioning can make a company have obvious characteristics and uniqueness in the market, so as to better attract and maintain customers.
Ⅱ.Core competitiveness
Core competitiveness refers to the advantages and characteristics of an enterprise that can distinguish it from other competitors. As an industry with fierce market competition, jewelers need to have their own core competitiveness in order to seek breakthroughs in the market.
When determining core competitiveness, enterprises need to take into account their own advantages, such as production technology, design capabilities, product quality, after-sales service, and so on. For jewelers, innovative design and technical updates are indispensable core competitiveness. Through continuous innovation, the products have made breakthroughs and improvements in terms of function, appearance and characteristics, so as to gain more customers and market share. The core competitiveness of our Hengdian jewelry is to update the product quickly, with low price and high quality.
Ⅲ.Market demand
Market demand is an important basis for jewelers to formulate business ideas. A successful business model must meet market demand and be able to satisfy consumers' desire to buy.
In order to better understand market demand, jewelers can use various research methods to collect and analyze market information. This can provide enterprises with valuable information, so as to better choose their own business strategies and directions. Enterprises need to discover the needs and pain points of customers from the market, and meet the needs of customers as much as possible, and at the same time gain a good reputation and return rate.
Ⅳ.Corporate Culture
Corporate culture is a spirit and value system within the company, covering the company's philosophy, beliefs, values and code of conduct. The business philosophy of a jeweler should complement the corporate culture, and establishing an effective corporate culture is also the only way to position the business philosophy.
By formulating corporate culture, employees can better communicate, understand and cooperate with each other, condense the consensus and spirit of the enterprise, and thus make the enterprise more dynamic and cohesive in the market. The inheritance and development of corporate culture is a long-term and arduous task, which requires effective internal management and cultivation, which is crucial to the future development of the company.
Generally speaking, in order to clarify their own business philosophy, jewelers need to start from four aspects: brand positioning, core competitiveness, market demand and corporate culture, and constantly absorb market information and customer feedback, make continuous adjustments and optimizations, and then Achieve greater economic and social benefits.
HD Jewelry
As one of the jewelry wholesalers in China, we are a professional jewelry wholesale custom manufacturer. Our products are sold all over the country and exported to North America, South America, Southeast Asia, Africa, Middle East and other countries and regions. The main business is
18k gold plated fashion jewelry inlaid with zircon
, which can provide customers with
free samples
. We update more than 500 jewelry products for customers to choose every month. Fashionable styles, low prices, high quality, and sufficient inventory have always been our advantages in the jewelry industry, which makes us enjoy a good reputation in this market. We not only do jewelry wholesale, but also undertake jewelry customization orders. You can design your favorite product styles as you like, and we will provide 1-to-1 service. Welcome to
contact us
to order fashion jewelry.