How to promote my jewelry online store?
Share
Issue Time

Sep 16,2023
Summary
Many jewelry buyers want to start selling jewelry in the e-commerce industry, but don't know where to start. Read this article to learn more.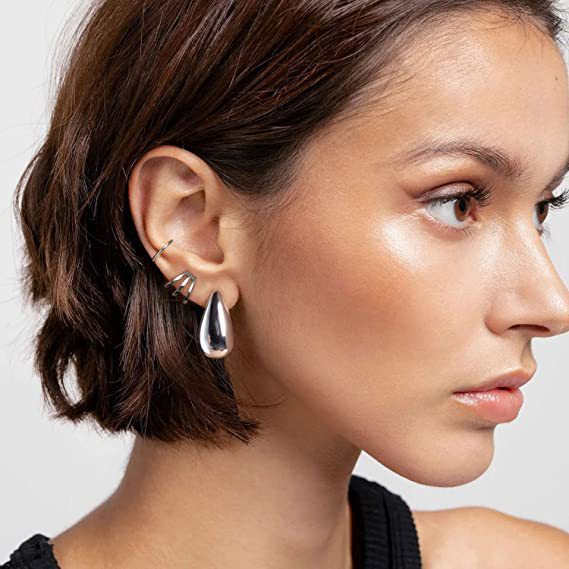 Promoting your jewelry online store is an important part of attracting potential customers, increasing brand exposure and boosting sales. Here are some common online channels and strategies that can help you effectively promote your online jewelry store:
I.Establish a professional website:
Website Design: Design an aesthetically pleasing, easy-to-navigate and user-friendly website that showcases your jewelry offerings and provides detailed product information.
Website Optimization: Optimizing your website for search engine visibility, improving your ranking in search engine results through keyword research and optimizing page elements.
Responsive design: Make sure your website can adapt to different terminal devices, such as mobile phones, tablets and computers, so that users can get a good browsing experience on any device.
User experience optimization: ensure that the website loads quickly, the information structure is clear, the shopping process is simple, and provide convenient online payment methods and reliable logistics services.
Provide content value: In addition to product display, you can also provide jewelry care knowledge, fashion collocation guidance, buying guide and other content on the website to increase users' trust and loyalty to your brand.
II.Social media marketing:
Social media accounts: Register and manage social media accounts related to your jewelry online store, such as Facebook, Instagram, WeChat official account, etc., and display your jewelry products and brand image on these platforms.
Regularly update content: regularly publish attractive jewelry pictures, product introductions, fashion information, promotional activities and other content to interact and communicate with fans.
User Generated Content (UGC): Encourage users to share photos of their jewelry buying experience and accessories on social media, and set up relevant hashtags and sweepstakes to attract more users to participate.
III.Search Engine Marketing (SEM):
Keyword Advertising: Use a search engine advertising platform (such as Google AdWords) to set up keyword advertising to ensure that your jewelry online store is displayed in relevant searches and attracts users to click.
Geo-targeted advertising: Set up geo-targeted ads based on your target market and potential customer location to improve the targeting and effectiveness of your ads.
Email Subscriptions: Set up a subscription feature on your website to encourage users to subscribe to your email newsletter, which will send you regular jewelry brand information, product recommendations, promotions, and more.
Personalized recommendation: According to users' browsing records and purchase history, send them personalized product recommendations and coupons to increase purchase motivation.
V.Influencer cooperation:
Find the right influencers: Work with influential bloggers, vloggers or fashionistas in the field of jewelry, fashion or lifestyle to promote your online jewelry store through their channels.
Cooperation and sponsorship: Cooperate with fashion bloggers, jewelry experts, trend KOLs (key opinion leaders), etc., to provide jewelry products for evaluation or promotion activities, and increase brand exposure.
Jewelry outfits and reviews: Sponsor influencers for jewelry tutorials or product reviews, give them samples, and draw attention to your brand, both for them and their audience.
VI.Content marketing:
Create valuable content: start a blog or writing platform, publish interesting, useful and attractive articles related to jewelry, and attract users to click and share.
SEO optimization: select relevant keywords for your content, and conduct reasonable layout, internal links and metadata optimization to improve your content's ranking in search engines.
VII.Cooperation and event marketing:
Cooperative promotion: Cooperate with other jewelry brands, fashion designers, fashion retailers, etc. for joint promotion activities or product bundle sales.
Online Events: Organize jewelry promotions, online sweepstakes or other specific themed events, and promote them through social media, email newsletters, etc. to attract users to participate.
The above are some common channels and strategies for promoting online jewelry stores. You need to choose a suitable channel according to your specific situation and target market, and combine different strategies to promote your jewelry online store. It is important to adjust and optimize your promotional strategy based on feedback and data analysis for the best results. Good luck with your online jewelry store promotion!
HD Jewelry
As one of the jewelry wholesalers in China, we are a professional jewelry wholesale custom manufacturer. Our products are sold all over the country and exported to North America, South America, Southeast Asia, Africa, Middle East and other countries and regions. The main business is
18k gold plated fashion jewelry inlaid with zircon
, which can provide customers with
free samples
. We update more than 500 jewelry products for customers to choose every month. Fashionable styles, low prices, high quality, and sufficient inventory have always been our advantages in the jewelry industry, which makes us enjoy a good reputation in this market. We not only do jewelry wholesale, but also undertake jewelry customization orders. You can design your favorite product styles as you like, and we will provide 1-to-1 service. Welcome to
contact us
to order fashion jewelry.